Friday June 10th>Dirty #%! Deeds @ Dublife!!!!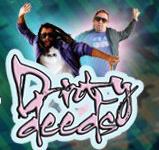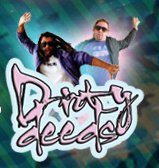 Jungala presents:
'Dublife'
Orlandos 1st Premier Dubstep Joint
EST.
2007
Friday June 10th, 2011
"The Drumstep Pioneers of America"
DIRTY DEEDS / Dirty Digital / Play Me / Nemesis / Finn People / FIX / Digital Terror / Los Angeles, California
Dirty Deeds formed in 2004 and right from the start began Djing events around California & producing singles for both Stateside & UK record labels. Within the next 2 years members Sean (SDF1) & Justin (BLITZ) had production credits under their belts making tunes on vinyl for DJ Silver, Mickey Finn, Total Science and several other well known music labels. A popular style of D&B called 'Jump up' was in fashion and the 'Deeds found themselves representing as one of the USA's solid Jump Up D&B acts.
Over the last few years they've moved forward performing from Electric Daisy Carnival in Los Angeles, to WMC in Miami (and many shows in between).
Working their way upward, Dirty Deeds opened for such artists as: Dieselboy, Original Sin, Taxman, Bailey, Dylan, Micky Finn, Evol Intent, Nicky Blackmarket, Tech Itch, and many more well known D&B headliners. Around this time DJ Grooverider began to feature 'Deeds tunes on his BBC Radio1 show in the UK, signifying a landmark achievement for international play.
More recently Dirty Deeds have been among some of the first Artists to enter into a new hybrid genre called DRUMSTEP.
This approach to Bass heavy music production lands right between D&B and Dubstep music. With a great response by fans, promoters and respective DJ/producers the DRUMSTEP sound has gained popularity while comfortably remaining a niche' genre within the D&B/DUB family. As a result of this last year's Drumstep singles by Dirty Deeds, (including 'Captain Planet VIP' which charted high on the Beatport & TrackItDown Dubstep charts even when it was miscatergorized as Dub), They've received more acclaim, blog features, releases and interviews with regard to the sound of Drumstep they're creating.
This has also landed them on stages playing with Dubstep artists like: Borgore, Datsik, Sluggo, Bare and other respected names on the circuit. Dirty Deeds find a happy medium playing a range of Drumstep, Dubstep and D&B in their performances; This makes for a versatile mix of genres that keeps the crowd lunging at what form will come next.
Please join Dublife this evening for the 'Deeds' 1st time Orlando exclusive appearance! Yup, Dirty Deeds. destined to fuck up the dancefloor and your bassface.
supporting line-up tba
EXTRA BASS Reinforcement
@ Peacock Room
1321 N. Mills Ave
Orlando, Fl
www.jungala.net