2.14~Love 'n Bass w/ DJ Empress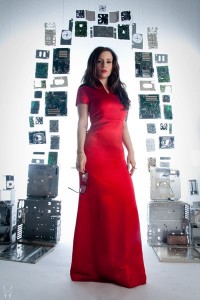 Jungala + Dublife + Foundation
presents:
Thursday February 14th, 2013
Valentine's Day
"Love 'n Bass"
Featuring~
EMPRESS / Empower Recs. / NYC
Since 1996, DJ Empress has been smashing clubs worldwide. This native New Yorker has toured all over Europe and Asia many times & has also played almost every major city in North America, including all over Puerto Rico, Canada and Mexico. She was also the First DNB DJ ever brought to Macedonia & Tahiti. Residencies (past & present) include– Testpress Sundays (NYC), Konkrete Jungle (NYC), Ignite (NYC), Eklektic (San Francisco), Hostel (London) & was a regular for over 10 years at Movement (London). She's a veteran DJ, Producer & Vocalist who's devotion to music, revered sets and relentless ambition has sustained her esteemed global reputation.
http://www.facebook.com/christina.empress
http://www.ChristinaEmpress.com/
http://www.Soundcloud.com/EMPRESS
http://www.Twitter.com/EmpressEmpower
Synchronaria
Circle K
Akrophobia
BLR
Chrono
Hosted by: MC Collaborator
@ the Social
54 N. Orange Ave
Orlando 32801
www.thesocial.org
www.jungala.net